The Best hair salon for Brazilian keratin treatment in Tokyo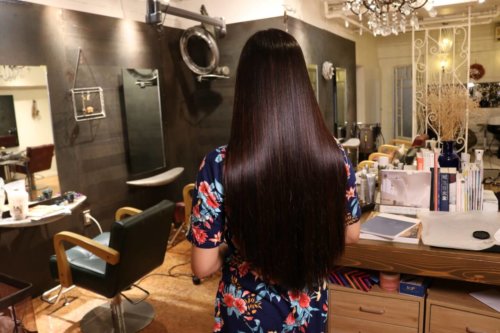 Are you looking for a hair salon for Brazilian keratin treatment?
In Japan, June and July is rainy season and peoples who have dry, curly, kinky and damage hair need Brazilian keratin treatment.
If you are in Tokyo and have a chance to get it done please visit hair salon 712.
Hair salon 712 has been selected as one of the TOP 10 most popular international hair salons in Tokyo!
Thank you so much!
what is a Brazilian keratin treatment?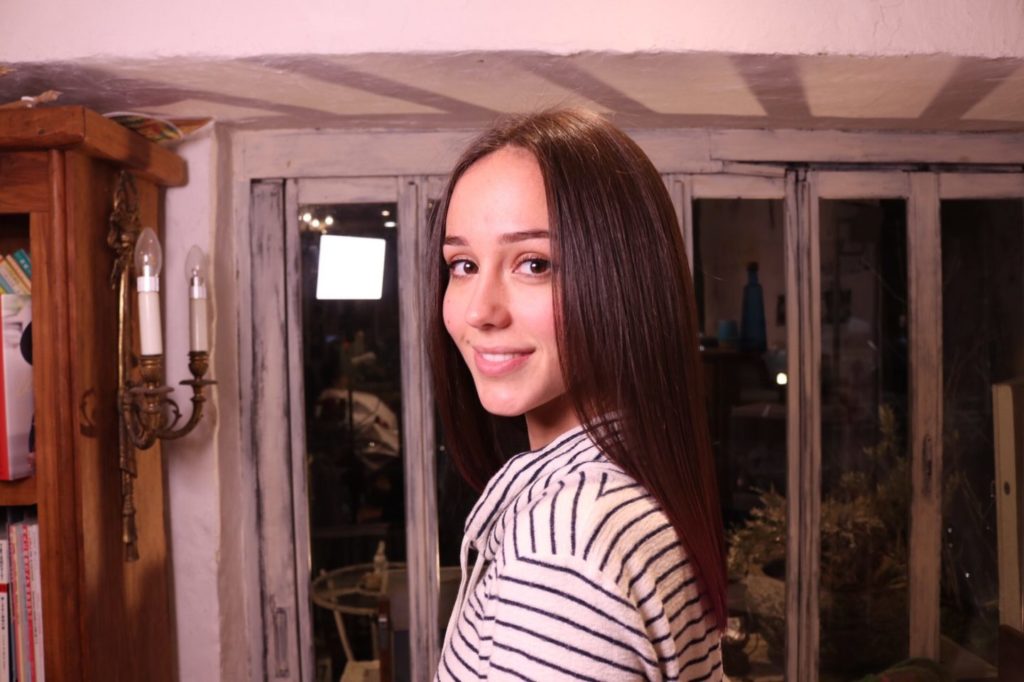 A Brazilian keratin treatment is a chemical process that makes your hair smooth and shiny.
Our Brazilian keratin treatment is formaldehyde-free and it dives into the hair follicle and injects porous areas with Brazilian keratin, an essential hair protein.
Your hair will come out very smooth and silky looking.
Is a Brazilian keratin treatment good for your hair?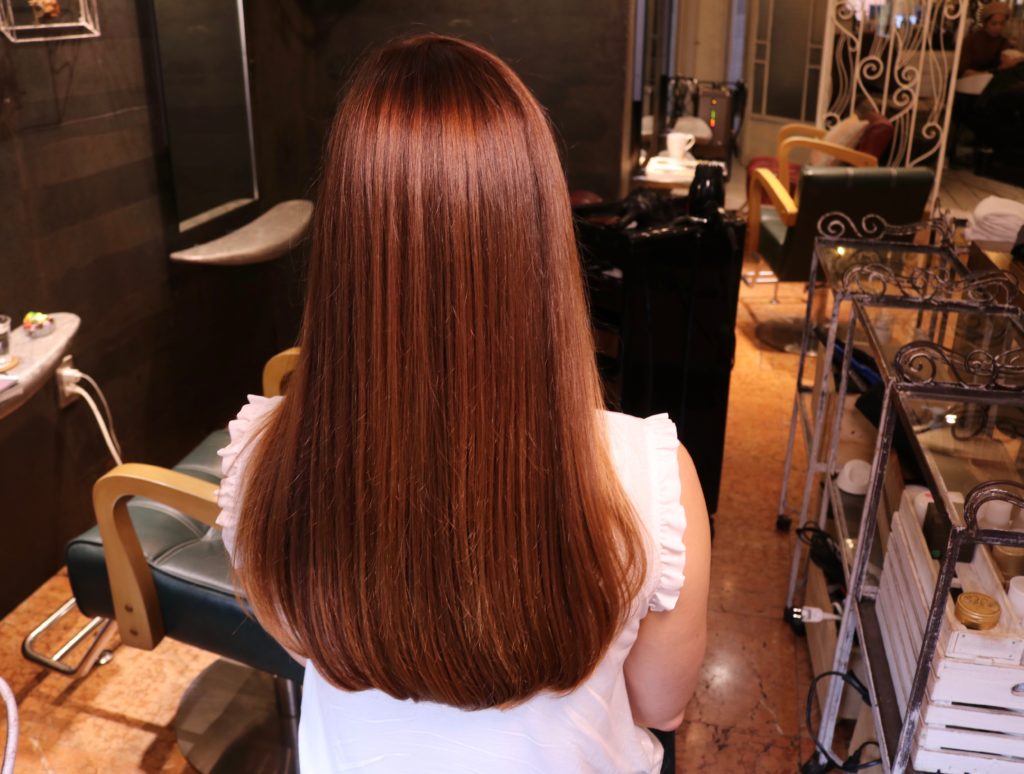 Brazilian Keratin treatment is good for peoples who have dry and frizzy hair types and easy to maintain your hair.
Brazilian keratin treatment doesn't damage hair so that it makes hair better looking and texture.
Compare to Japanese hair straightening Brazilian keratin treatment doesn't open cuticles and just covers the surface of the hair with keratin.
Keratin treatment process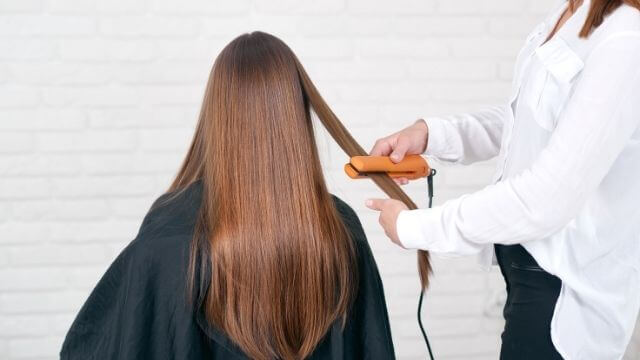 Keratin treatment takes about two hours to complete.
Pre-shampoo
Keratin protein is applied to the entire hair.
Blow dry to straighten
Straighten the entire hair with a straightening iron
This is the process.
If necessary, color can be done after the treatment, but it is recommended to do it on another day.
How long does a Brazilian keratin treatment last?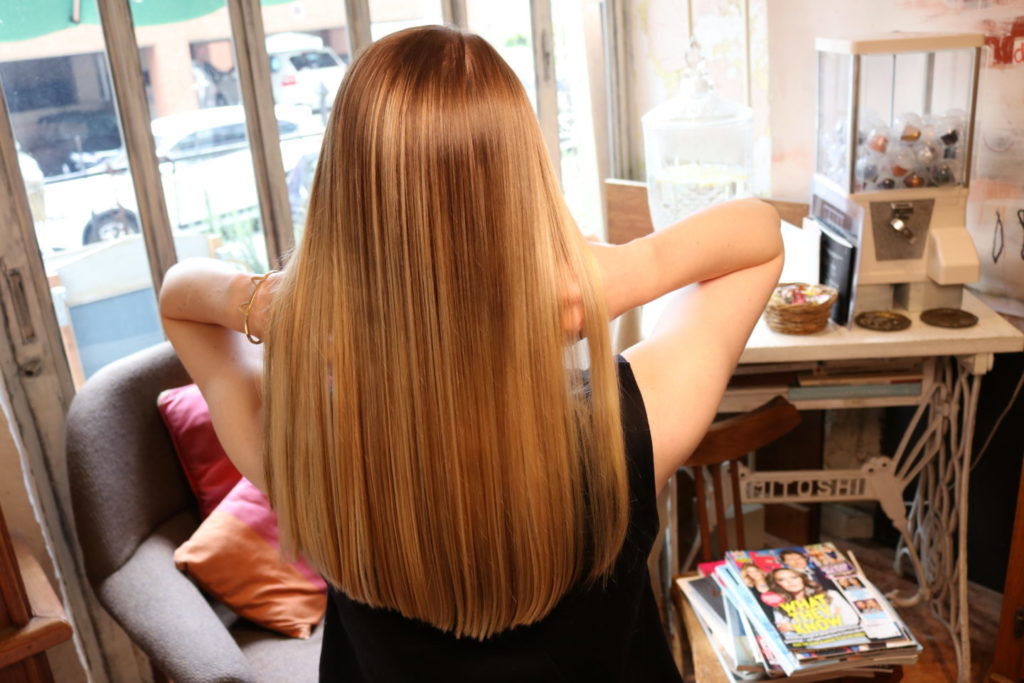 Brazilian keratin treatment lasts 2 to 3 month and it depend on hair type and what type of brand you use.
Besides This all depends on how often you shampoo and your hair maintenance.
If you like to keep it last long you had better use amino acid shampoo and try not to curl hair too often.
How much does a Brazilian keratin treatment cost?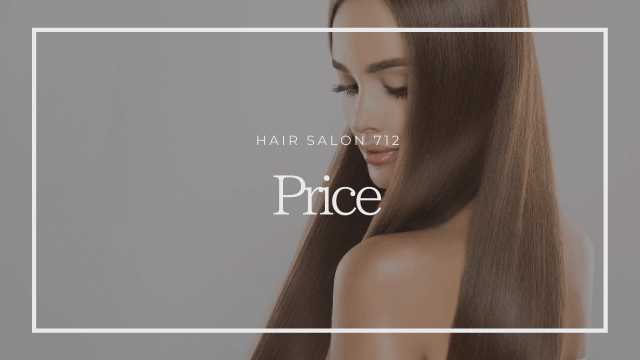 In Japan, there is not a lot of hair salon do Brazilian keratin treatment.
Only a few hair salons and cost around 15000 yen to 25000 yen.
Price would be different depending on hair length as well.
Can you do a Brazilian keratin treatment at home?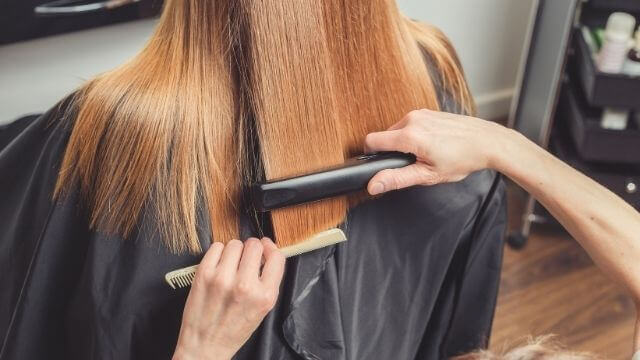 If you like to have Brazilian keratin treatment at home you can try as below.
Shampoo your hair at first. Then towel dry
Apply the keratin product on your hair all over
Leave it on your hair for 20 to 30 minutes
Rinse your hair
Blow-dry and iron your hair
You can do it at home but the quality is completely different between salon quality and self quality.
Besides process is a little bit different so that if you need good Brazilian keratin treatment you had better get it done at the hair salon.
What are the disadvantages of Brazilian keratin hair treatment?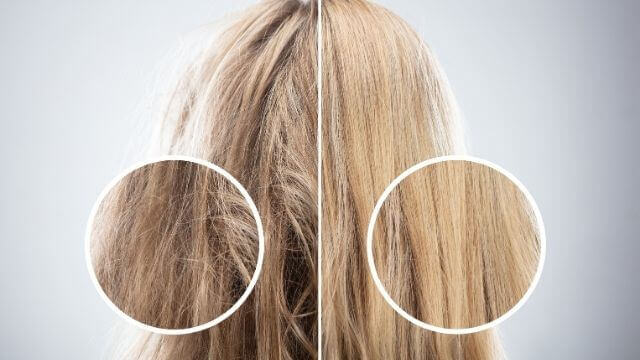 Brazilian Keratin hair treatments are not permanent so that your hair getting back to your natural hair.
Brazilian keratin treatment doesn't work with curly hair so that if you like to make your hair straight you had better have Japanese hair straightening instead.
Besides Brazilian keratin treatment stay smell a little bit in your hair.
Brazilian keratin treatment before after pictures
Brazilian keratin treatment is good for damaged hair.
If your hair is already healthy and strong hair it won't work well.
Especially people who have bleached hair spread ends, damaged hair would work well.
Keratin treatment gives the hair more elasticity and strength.
Do I need to use a special shampoo or treatment after the keratin treatment?
After the keratin treatment, use an amino acid shampoo.
Shampoos that you can buy at the drugstore have strong cleaning ingredients that will strip away the keratin that coats your hair.
Amino acid shampoos are suitable because they have less cleansing power and are very gentle on the hair.
How to maintain Keratin Treatment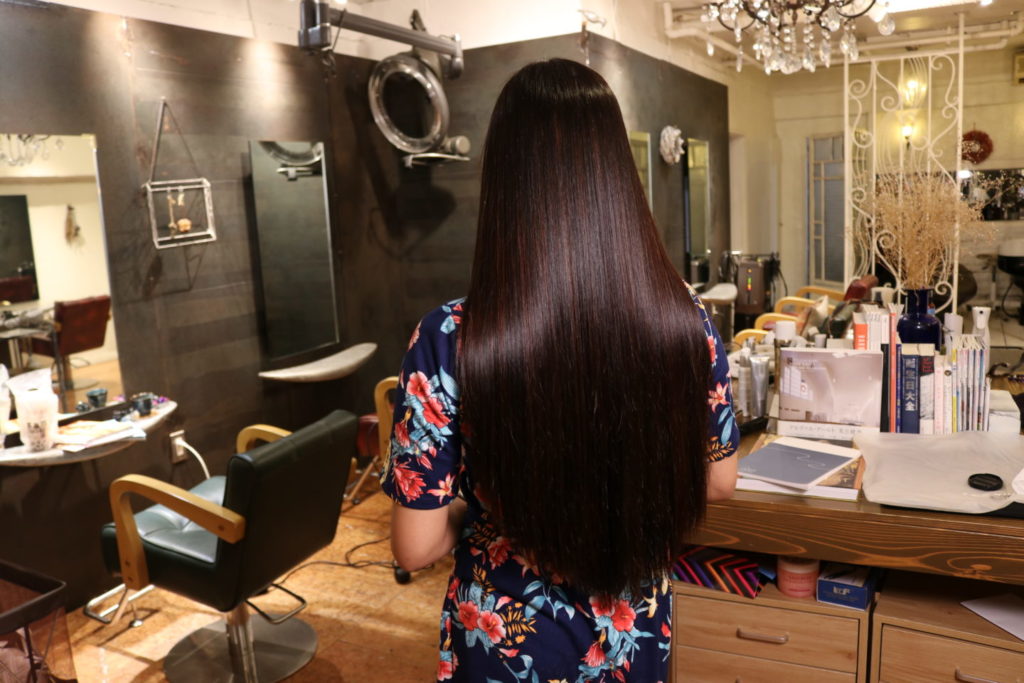 There are some things you should pay attention to after the keratin treatment.
Don't tie or pin your hair frequently.
Always dry your hair after shampooing.
Avoid chlorinated water such as seawater and swimming pools as much as possible.
If you pay attention to these things in your life, you will be able to keep your hair in a beautiful condition.
Advantages and Disadvantages of Keratin Treatment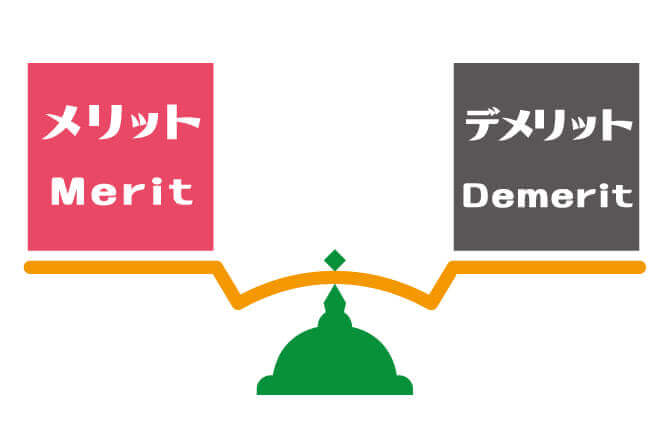 Keratin treatment is not a perfect treatment.
It is very important to make sure you understand the advantages and disadvantages.
Advantages
Makes the hair shiny
Improves texture
Good for damaged hair
Reduces styling time
Keratin treatment is very attractive because it can improve the condition of your hair without damage.
Disadvantages
Cannot straighten strong hair
Not suitable for stiff hair
If you are going to use a keratin treatment, be sure to distinguish whether your hair needs it or not before doing so.
Reviews
We have received many reviews from our customers.
Hey guys, if you are looking for best hair salon in Tokyo or near Tokyo I highly recommend to the 712 hair salon. And especially for foreigners those who only understand English it's very convenient for them and the important thing is they can meet your expectations. Also you will have a friendly environment and I'm sure you'll not be disappointed.If you wanna know further information about 712 hair salon you may also follow there Instagram page and be updated.
Hope this helps you all!

google review
I came in with a serious case of damaged, broken, and choppy hair. It was pretty much as bad as it could get, but Yuki brought it back to life! I didn't think it could look as good as it did after looking like I was attacked by a lawn mower, but I honestly couldn't be happier. This is a stylist you can actually trust!

google review
Yuki has been working with my hair for over two years since I moved to Japan, and I have always been extremely satisfied with his work! He has helped me through multiple hair shades, from blonde to blue-black and back to light, all while giving good advice and treatments to keep my hair as healthy as possible. I enjoy every visit and can guarantee great results 🙂

google review
I can't recommend Yuki highly enough! As an experienced colorist, he saved me from total hair meltdown— I had tried, and miserably failed, to get blonde highlights at a standard hair salon in Tokyo— and I've been seeing him ever since. He's fluent in English and has done an awesome job working with my difficult fine hair texture, both of which really take the stress out of getting a haircut. Plus, he's clearly passionate about what he does, which is a joy to be around!

google review
Where can I get Brazilian keratin treatment in Tokyo?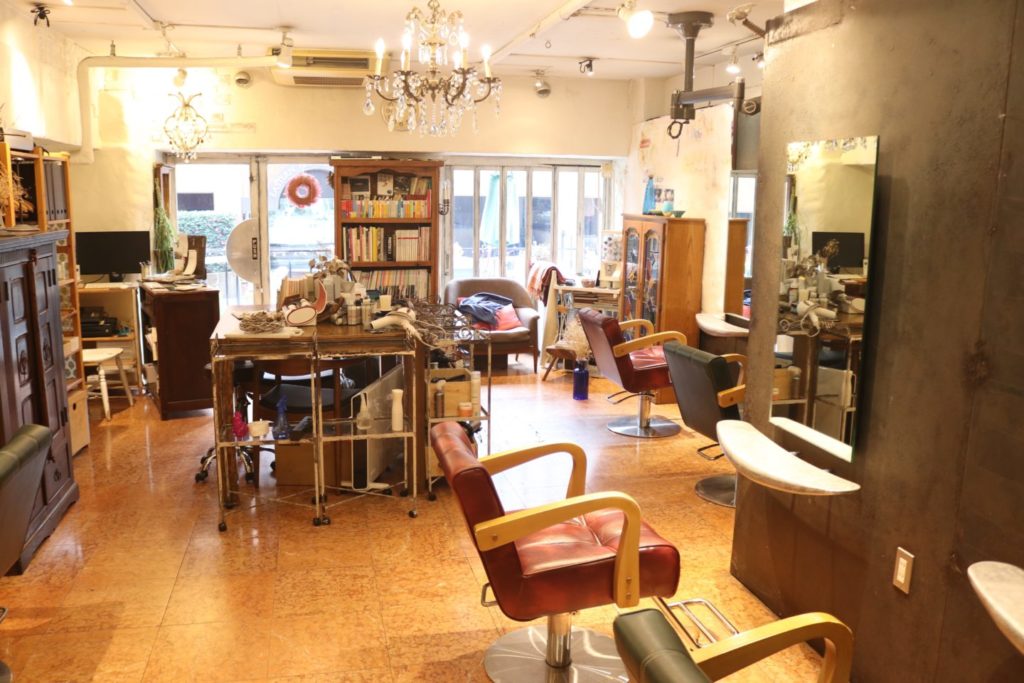 Hair salon 712 is an international hair salon in Tokyo and stylists speak English and Italian.
He has a lot of experience working with foreign hair type and know how to do.
Your hair is very important and if you don't want to waste money please visit our salon.
We take care of your hair nicely and help you to make your hair beautiful.
Salon infomation
Tel
03-5787-6384
Open
10:30~20:30
Holiday
Thursday
Acces
From Daikanyama St 5min walk
From Shibuya St 12min walk
From Ebisu St 10min walk
Adress
〒150-0033 Tokyo, Shibuya City, Sarugakucho, 9−5−105