Easy to maintain smooth hair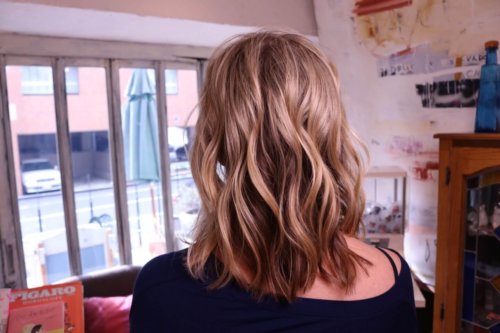 From my experience,most of people are saying "I want to spend much time".
There are 3 points.
-Coloring the regrowth.
-Trimming at ends.
-Styling at home.
We can find your best way for "Coloring"and "Trimming".
Because we understand your requests and hair trouble,when we do a counseling.
And we can teach you how to do a "styling"at home.
So we are specialized for understanding requests and hair troubles,using Japanese meticulousness.
Our goal is that our clients always have
"Healthy blonde or brown hair "
"That makes you happy!"
Please check out our work.
Hair salon 712
English speaking hair salon in Shibuya
(For Blonde,Balayage,Brunette,any hair color)
Mail info@712sevenonetwo.com
Phone 03-5787-6384
Instagram hair712yuki
Facebook https://m.facebook.com/hair712yuki/