Looking for Spring hair color?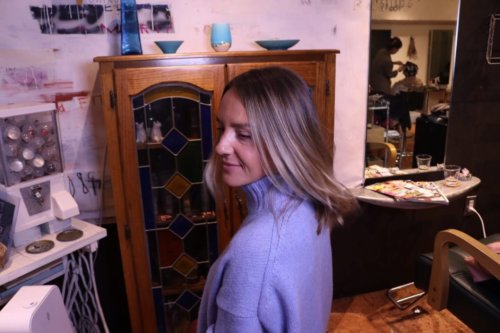 Hi everyone !
Are you thinking about going to have spring hair color soon?
Here are some our recents customer's hair style.
This time she got soft blonde highlight color for spring season.
This kind of color is good for person who are looking for low maintenance hair style.
Soft bleach highlight is good with straight hair and curly hair style as well.
Besides you don't need to color your hair so often.
This customer had purple blue highlight !
This color looks so cool and artistic design.
if you like this kind of color you need to have bleach highlight at first and then need purple blue color .
It takes 3 to 4 hours but if you are thinking about going to have something new color we highly recommend it .
Spring is come so that let try new hair style!
Hair salon 712 is one of top international hair salon in Tokyo and 90% of customers are foreigners.
We have a lot of knowledge and skilled.
We are good at not only color. Hair cut,styling and smoothing service also ok!
Our salon is located near Daikanyama station.
You can walk from Shibuya or Ebisu station as well.