English speaking hair stylist at Daikanyama in Tokyo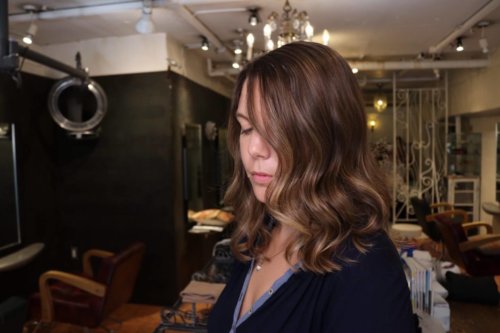 If you are living or visiting in Japan and looking for English speaking stylist please come to 712 International hair salon .
There are few English speaking hair salon in Tokyo and it help foreigner to get hair service .
What service are you looking for ?
Hair cut
If you are planing to get hair cut you need to find stylist who can cut any type of hair texture .
Even English speaking hair salon some stylists don't have enough experience working on foreign hair .
If your hair texture is not asian hair you might have to careful about choosing hair stylist .
712 hair salon handles any type of hair texture and experience an asian, a caucasian hair texture for long time .
we can create layer style, angle bob, casual and stylish hair design also ok for us !
Hair color
If you are planing to get hair color what kind of color do you like to get it done?
Especially color doesn't come out nicely with Japanese products because of material of color is difference between Japanese one and other one .

how about 712 hair salon?
We create more stylish color design and a lot of our customer are happy with the result .
If you like to have nice hair color please come to our salon.
Straightening and keratin treatment
If you are looking for hair salon where can do straightening and keratin treatment you have to spend some time for finding nice one .
straightening process is most difficult service and once your stylist doesn't have many experience and mess up your hair ,it never go back to healthy hair again.
Your hair is the most important things and chemical process is too risky to have it in Japan.
But 712 hair salon is no problem .
Stylist have a lot of experience working for Japanese straightening and keratin treatment .
He know how to work on any type of hair texture so you can count on us .
〒150-0033 東京都渋谷区猿楽町9-5 105
〒150-0033 Tokyo, Shibuya City, Sarugakucho, 9-5-105
TEL03-5787-6384