Best experience for Japanese Hair straightening in Tokyo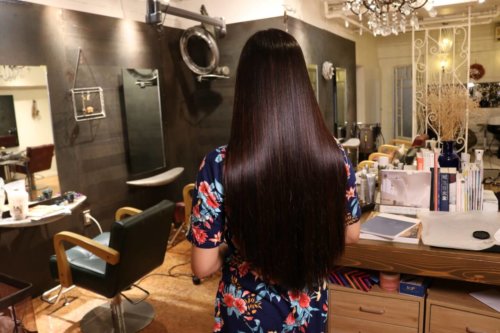 What is Japanese Hair Straightening?
Japanese hair straightening is dramatically change the hair texture like wavy, coarse, or curly hair into shiny straight locks by treating the hair with chemicals.
This service is not good for only Japanese hair, Caucasian ,Asian hair who have curly, kinky ,frizzy ,dry and damage hair too.
what is benefits of Japanese straightening
Japanese straightening has a log of benefits .
Here is the main benefit of Japanese straightening
Lasting long
Less styling time
low maintain style
Well what is good part of it is basically lasting is long .
As compare to hair color straightening last 6 to 12 month .
it depends on hair texture and hair strength but mostly 6month.
After you got this your styling time is so short .
Maybe you just wash your hair and dry briefly and can go out .
This is very good things for people who suffer from the hair problems.
So after get it done you don't need specific maintenance . Just only hand dry is ok for styling and you don't need to use iron to make it straight so less damage everyday which is good for hair condition .
how to find good hair salon for Japanese straightening in Tokyo ?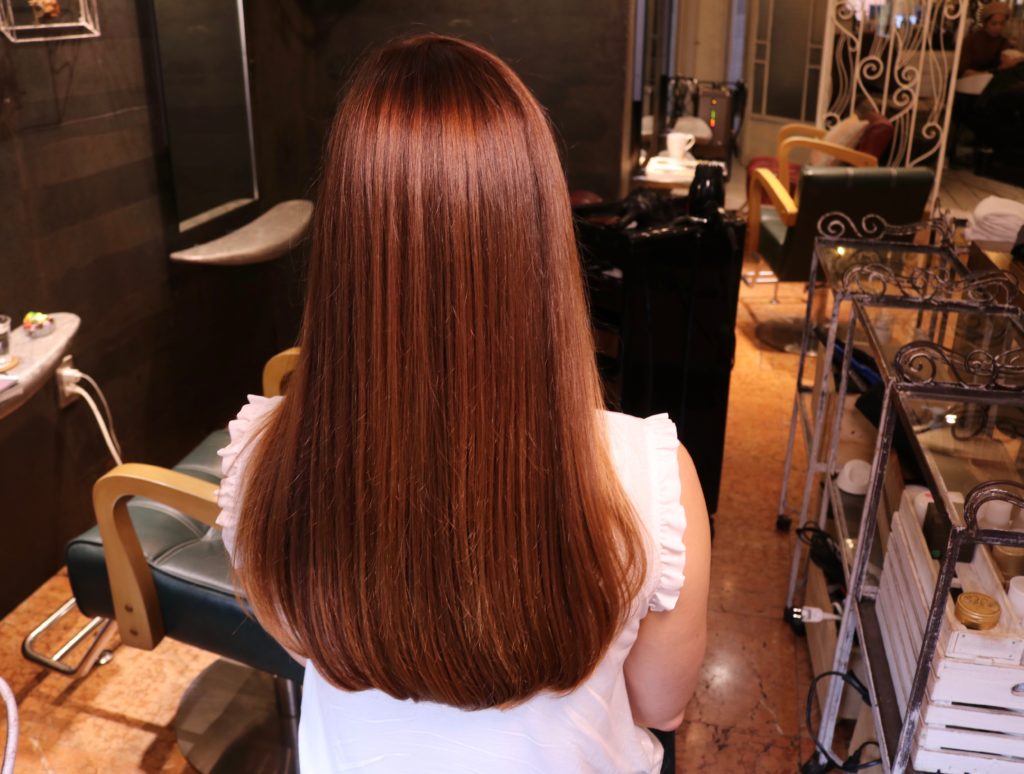 Japanese straightening is popular in Japan so you can get it done anywhere in Tokyo.
But problem is Japanese hair salon use chemical solutions for Japanese hair texture Which is too weak for foreigner and doesn't work with foreigner's hair properly .

Hair textures are completely difference between Japanese and other so it is very important to find salon where have chemical solution for foreigner's hair .
Besides most difficult process for Japanese straightening is 1st process which is putting 1st solution to make hair enough soft to be straightening .
If your stylist did it wrong way or leave it too much time ,or less time your hair will be break it out or burn it out .some time melt .

that's why if you really want to get nice Japanese straightening perm you really have to be careful to find hair salon .
So let's see how the hair professional stylist Yuki at hair salon 712.
His most of customers are foreigner like Caucasian and asian so he know exactly how to do with it .
His experience working in Italy and study at Vidal Sassoon in London improve his skill and make him to be confident .

Experience Japanese hair straightening at 712 hair salon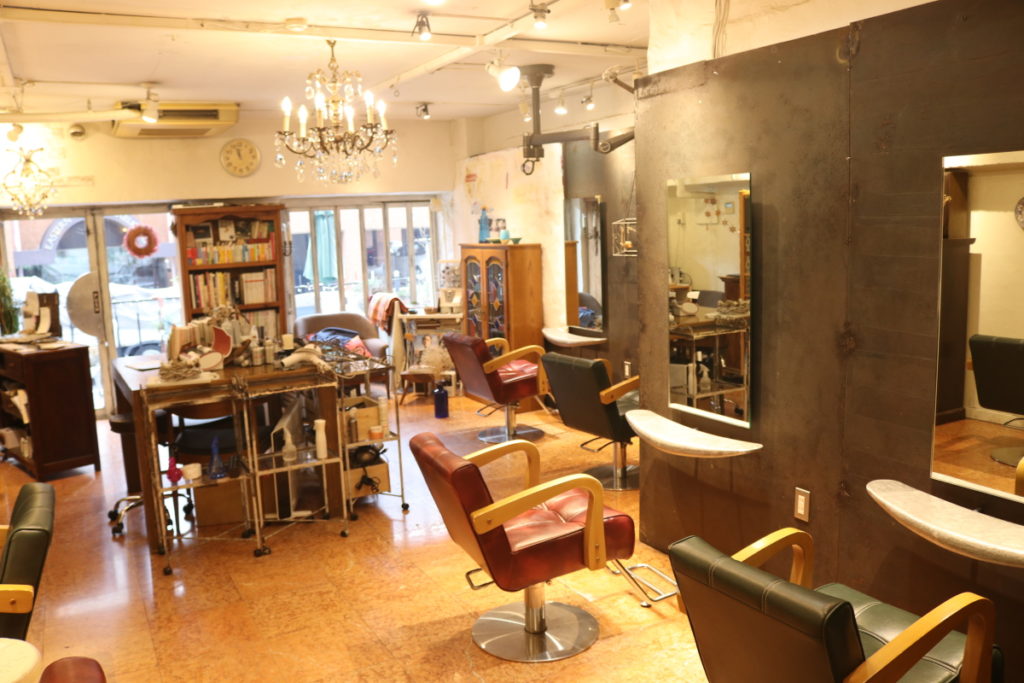 This is experience with hair salon 712
Consultation
Stylist Yuki is carefully check your hair condition first and ask you your chemical history .
this is very important things for chemical service .
He has been working with a lot of hair texture of different country so it help him for consultation .
1st process
Then he wash your hair and check the hair how it turn out when your hair is wet and check the surface of hair is smooth or dry .
He make chemical according to clients hair condition and apply it quickly and leave it 10 min.During the leaving time he carefully check the hair is good enough soft to go next step .
He try to check several way using finger and comb which is professional way .
Ironing prosess
After rinse out ,he dry hair and start Ironing carefully .
Most of Japanese hair salon hair assistant do iron work instead of stylist or do it with stylist to cut he processing time
But here 712 hair salon is not .
this place is one to one style and stylist Yuki take care of your hair perfectly by himself which is good things for customer .
Final process
After finish Ironing work he put 2nd solution to lock the hair straight.
after few minute he rinse out and put hair treatment and nice head massage .
You will feel your hair is so smooth during the rinsing time .
After rinse he cut your hair and clean up the ends and take some volume out .
This is will be your experience in Tokyo Japan so if you are looking for good hair salon for Japanese straightening please visit hair salon 712 .