New open! From 1st August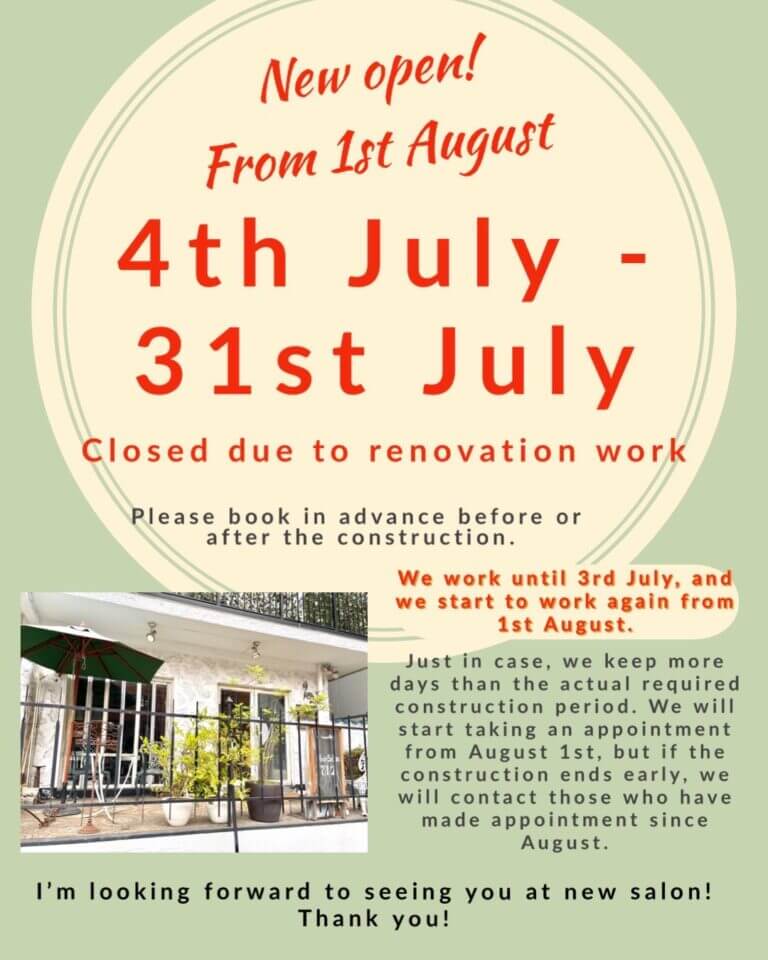 We will be newly open on August 1st, 2023
Because of it, we will close the salon from 4th July to 31st July for renovation work.
Please book in advance before or after the construction.
We work until 3rd July, and we start to work again from 1st August.
Just in case, we keep more days than the actual required construction period.
We will start taking an appointment from August 1st.
But if the construction ends early, we will contact those who have made an appointment since August.
I'm looking forward to seeing you at the new salon!
Thank you