The Best Hairdresser For Balayage Color In Tokyo 2021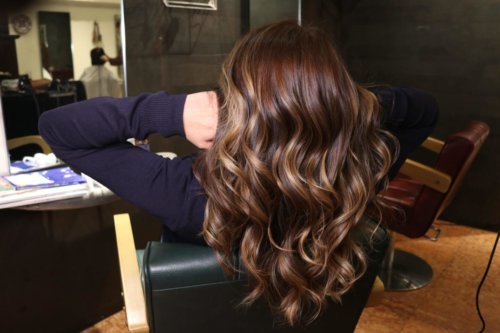 Are you looking for a good hairdresser for a balayage specialist in Tokyo?
There are many hairstylists in Tokyo but you like to work with experienced and English-speaking hairdressers right?
Here are some tips about balayage color and stylists in Tokyo.
The Best Hairdressers For Balayage Color In Tokyo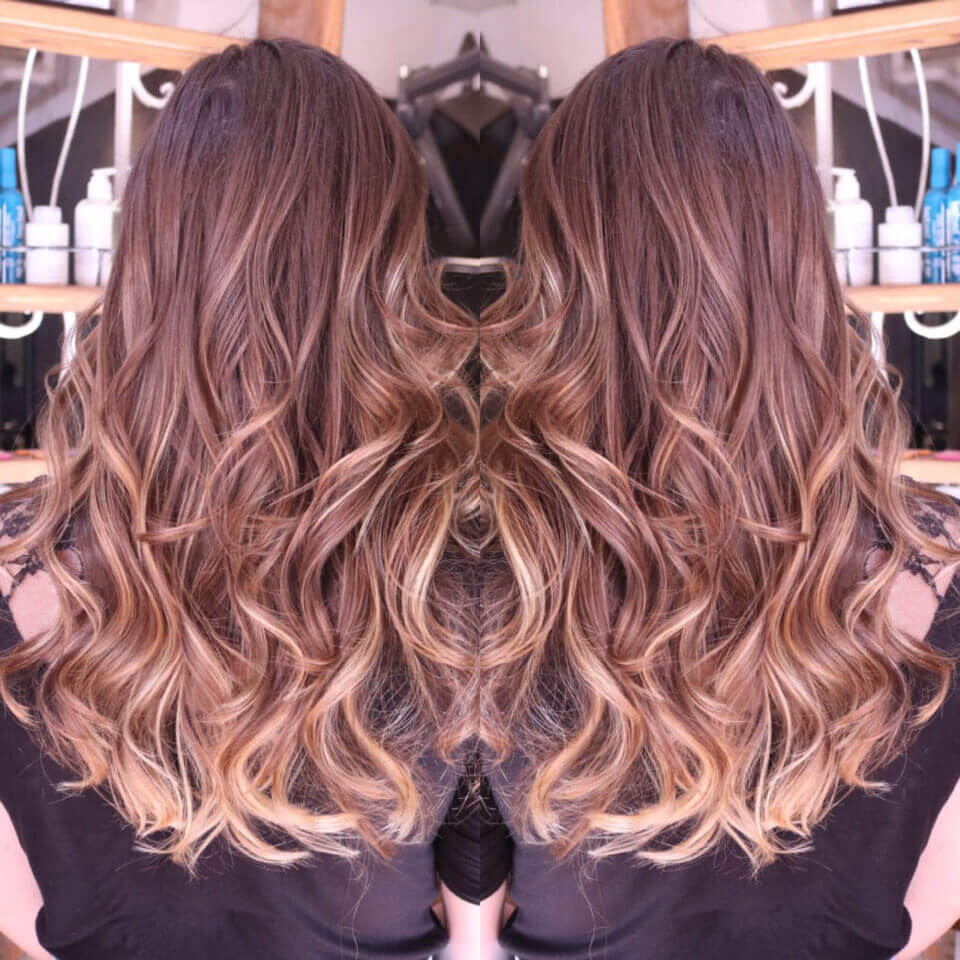 Balayage highlight is the fashionable and low-maintenance way to color your hair.
The perfect ombre highlight fade-out natural from the top to ends look so beautiful.
It s been more than 5 years since it started getting popular in the world.
However, under Japan's fashion culture balayage and ombre highlight style getting popular as well as since 3 years ago.
If you are looking for a good hairstylist who can give you the best balayage highlight please check read all of the articles.
How to create a balayage highlight by most stylists in Tokyo?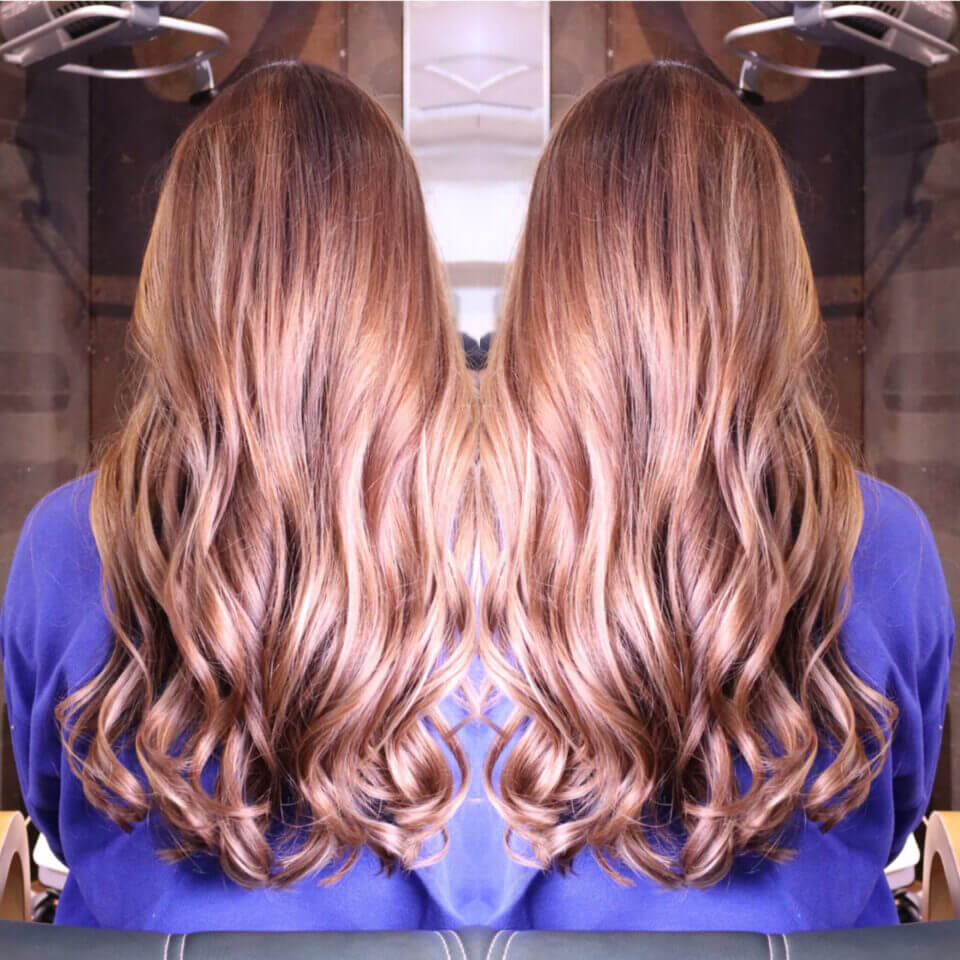 Here is the problem
Most Japanese hairstylists who work in Japan are able to create balayage highlights at a cheap price.

So some people who can read Japanese try to find Japanese beauty websites and try to book an appointment with them at a cheap price.
but the result is not what they wanted because the process is completely different for making balayage highlight for Japanese hair and foreign hair.
Speaking of Japanese hair when stylists create balayage highlight just put few section highlights and try to make it less time because their working style is something like have to work with 2 clients at the same time.
this is the Japanese hair salon way.
so basically they have their assistant so sometimes the assistant put highlight instead of stylist and they have 2 clients so have to finish on time otherwise if they take a time too much it will be behind of schedule.
That's why they don't spend too much time creating balayage highlights and the result is not what foreigners like to be.
Balayage highlights×Asian hair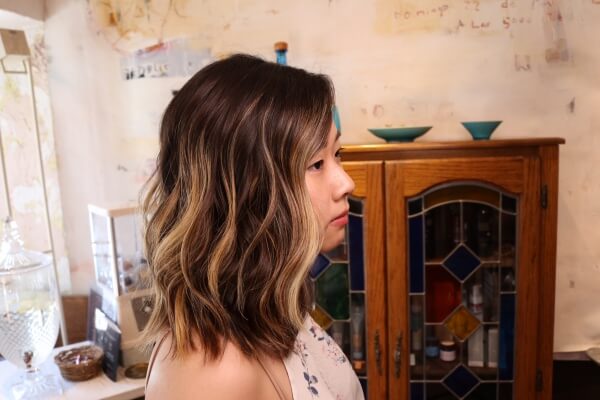 If you have Asian hair, you had better bring a picture with the style of Asian hair.
A lot of Asian people would love to get blonde balayage highlight and they bring caucasian hair model pictures and if the stylist is not a specialist about balayage color it would be messed up.
Hair texture is different from Asian hair and caucasian hair so the result of hair color also would be different.
most Asian hairs are black so it takes a lot of time to be blonde from the black hair.
but caucasian hair is already bright so easy to go blonde hair.
this is why a lot of Asian people complain about their hair color after they get it from the Japanese hair salon.
Besides if you really like to get good balayage highlight you have to understand it takes a long time like 3 to 4 hours.
And you have to let the stylist know about the detail of the color properly not briefly.
Balayage highlights×Caucasian hair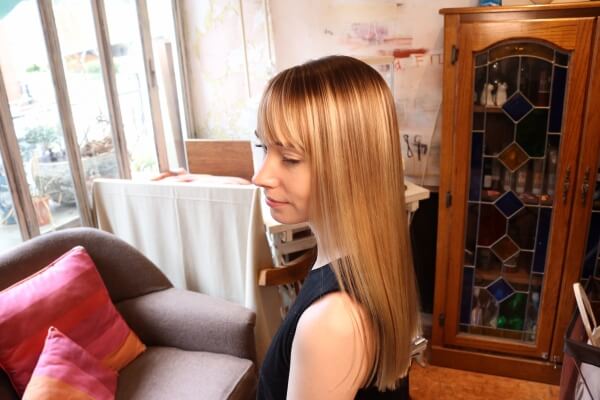 For caucasian people are very difficult to find a good hairstylist in Tokyo.
Especially hair cut is ok but for color is difficult for a Japanese hairstylist.
Basically Japanese and Asian hair is naturally black so when they try to go blonde hair most of the time becomes yellow so the Japanese stylist has to use ash and gray tint directly.
But for Caucasian people love balayage highlight which is not too ash and not dark gray color.
they love a more clear tone and they like to look blended at the root part from their natural hair.
So most of the Japanese stylists don't put a lot of pick of highlight and don't know how to work on caucasian hair so color mostly comes out the too ashy or dark tone. Besides roots part is not blend and obviously separated colored part and natural parts.
And hair color product is one of the important things for caucasian people.
Japanese color products contain a lot of ash and brown tint in them already due to Japanese hair is dark so not try to cancel red tint.
The reason why it is difficult to work on caucasian hair with Japanese hair color products.
How much is balayage highlights color in Tokyo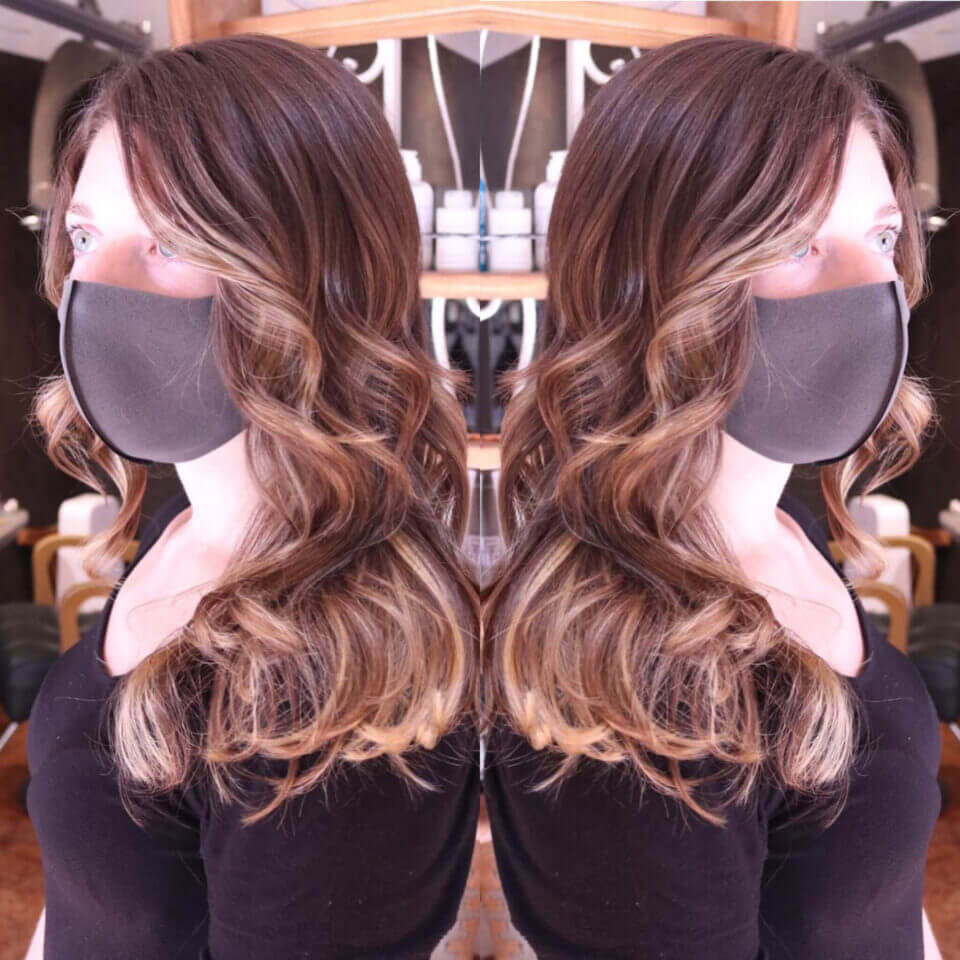 Price would be different depending on the color design.
Here is our price list below.
Regrowth and Highlights
| | |
| --- | --- |
| 1/4 | ¥11,000 |
| 1/2 | ¥15,000 |
| Full | ¥21,000 |
Balayage
Foils
| | |
| --- | --- |
| 1/4 | ¥11,000 |
| 1/2 | ¥14,000 |
| Full | ¥19,000 |
Foil Retouch
| | |
| --- | --- |
| 1/4 | ¥9,000 |
| 1/2 | ¥12,000 |
| Full | ¥16,000 |
Foils and Balayage
| | |
| --- | --- |
| Foils and Balayage | ¥22,000 |
Toner
Bleach
| | |
| --- | --- |
| Short | ¥9,000 |
| Medium | ¥13,000 |
| Long | ¥17,000 |
If you have any pictures please send us and we will estimate the cost of balayage highlights.
How long does it take to get balayage highlights?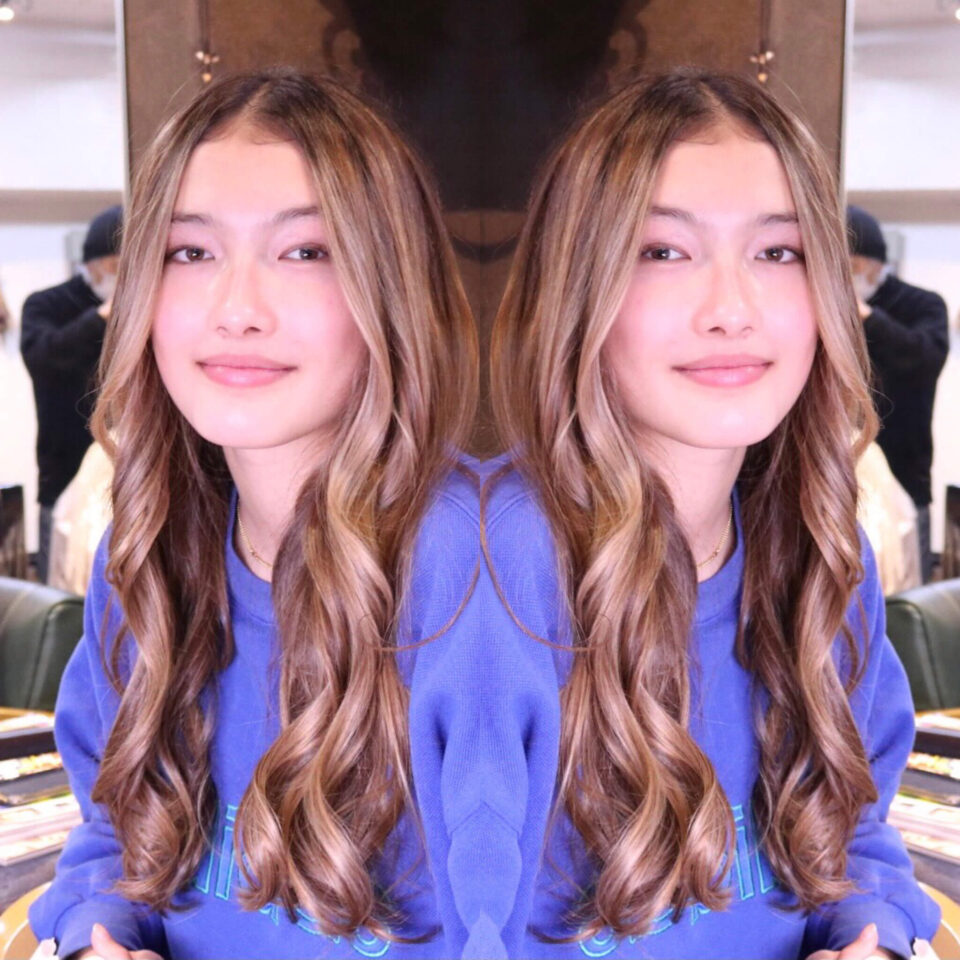 Basically, it takes 3hours.
It's depending on your base color and your target design.
We do the consultation by mail or DM on Instagram so please feel free to contact us anytime.
Balayage highlights before and after pictures
Balayage highlights look gorgeous, right?
We have many customers to get balayage highlights every day.
Why don't you try?
We suggest a color design based on each customer's face shape, hair texture, and lifestyle.
You can choose the level of brightness from dark to blonde and chose the shade warm to cool tone.
Let's find the best color design with us!
Olaplex treatment is good for balayage highlights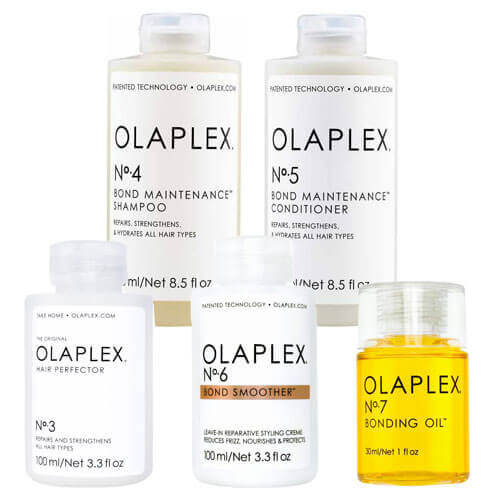 We use Olaplex treatment for balayage highlights color.
This helps your hair less-damage from the bleaching process.
If you don't like to get damage we highly recommend getting this together.
Process of balayage highlights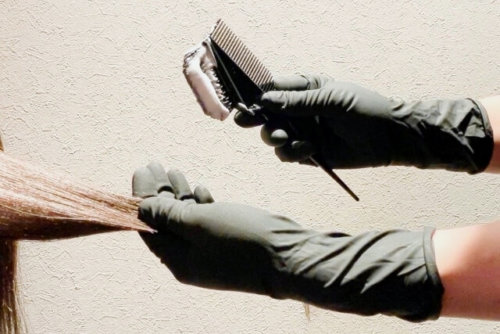 We explain how we work on customers for balayage highlights service at hair salon 712.
Consultation
bleach highlight
heating
Rinse out
olaplex treatment
tonner
shampoo
styling
This is how we usually work on customers for balayage highlights.
What is the most popular Balayage highlights design?
Face flaming highlights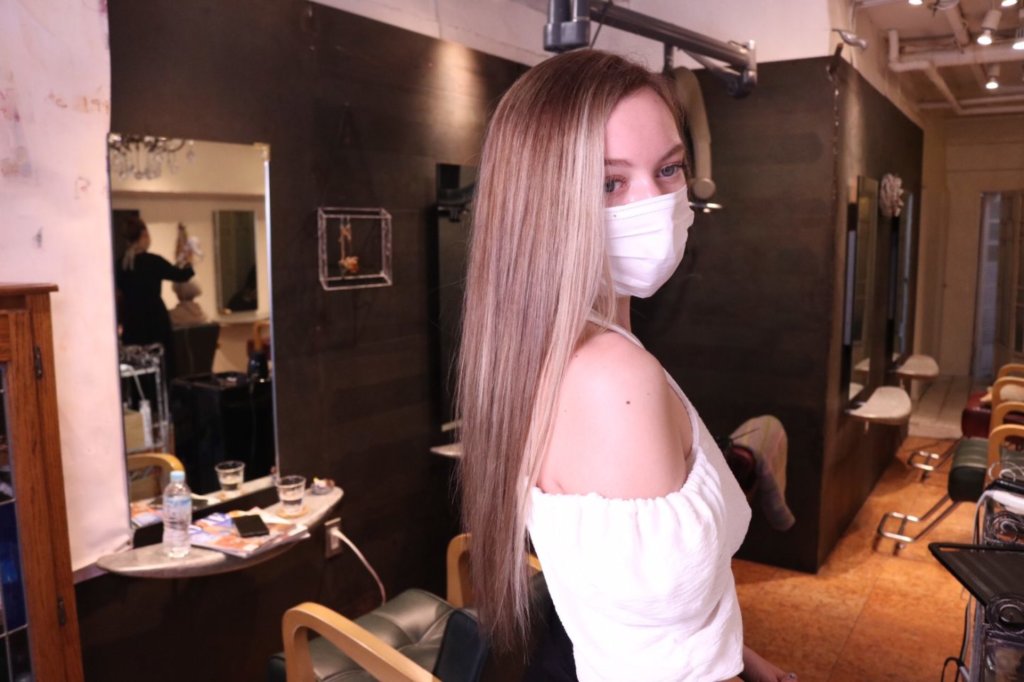 Face flaming highlights are mainly put thick highlights around the face line.
It starts getting popular in 2020 and one of the famous singers from black pink got it and it spread over the world.
Ombre highlights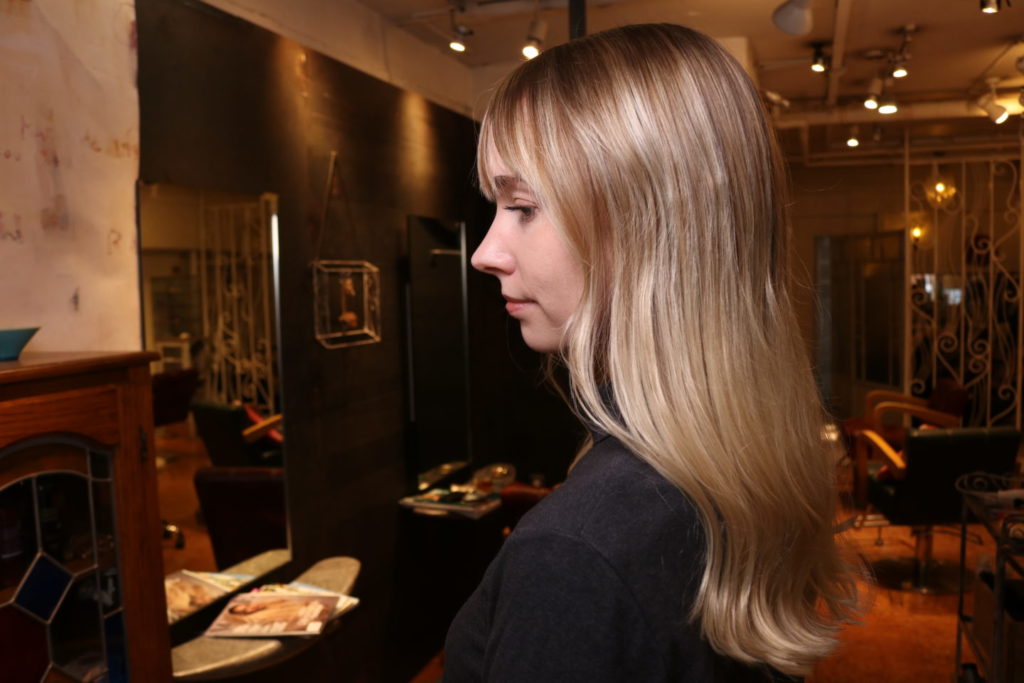 Ombre highlights are mainly darker at the roots areas and getting lighter to the end parts.
This is similar to gradation hair color
Balayage highlights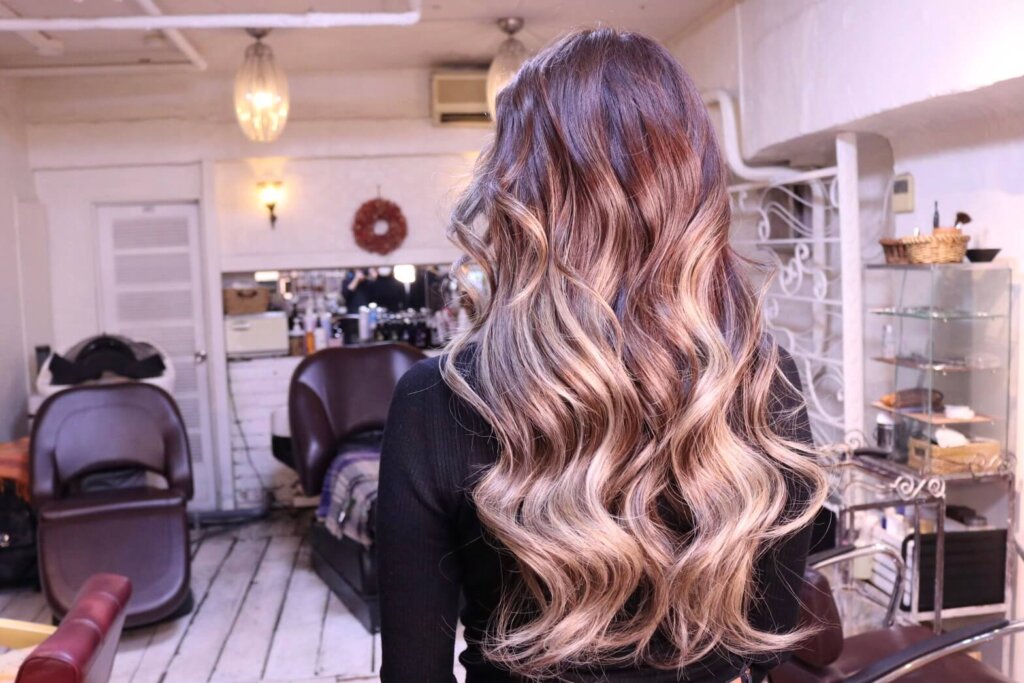 Balayage highlights are mixing highlights and gradation techniques.
You can enjoy any type of hair design by balayage highlights.
Review of balayage highlights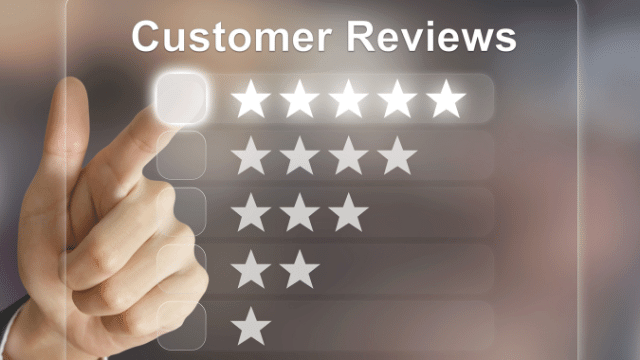 We got a lot of reviews from our customers.
It's very happy to see and glad to hear that.
There are many foreigners who live in Tokyo looking for a good place for hair color.
But many of them went to a Japanese salon and their hair messed up or they didn't get good hair color as they expected.
Please read some of our customer's reviews below.
I can't recommend Yuki highly enough! As an experienced colorist, he saved me from total hair meltdown— I had tried, and miserably failed, to get blonde highlights at a standard hair salon in Tokyo— and I've been seeing him ever since. He's fluent in English and has done an awesome job working with my difficult fine hair texture, both of which really take the stress out of getting a haircut. Plus, he's clearly passionate about what he does, which is a joy to be around!

google review
I wish I'd known about this salon earlier! Yuki helped not just salvage my hair (from horrible highlights which I got a few weeks ago) but actually turn it into the style/color I was really aiming for. He knows his craft well and I felt secure knowing that he'll really do what's best for my hair. Thank you so much! Definitely coming back.

google review
Yuki has been working with my hair for over two years since I moved to Japan, and I have always been extremely satisfied with his work! He has helped me through multiple hair shades, from blonde to blue-black and back to light, all while giving good advice and treatments to keep my hair as healthy as possible. I enjoy every visit and can guarantee great results 🙂

google review
I'm very happy for the result.Yuki made a nice shape of short style. And the color is great!He put me on natural blonde highlights, it looks much better.I highly recommend him.

google review
I've been coming here for almost a year and always super happy with the results! I usually get a half head of highlights but have also had some pink balayage done. You can definitely trust Yuki when it comes to blonde hair. It's also always a pleasant experience as Yuki has great English and we always have interesting chats plus he has Earl Grey tea 🙂

google review
Si vous cherchez quelqu'un pour s'occuper de vous mais que vous êtes craintifs car c'est votre première fois au Japon, n'hésitez surtout pas! Je suis entrée avec une idée en tête concernant mes cheveux et je suis sortie avec un résultat au delà de mes espérances. Non seulement Yuki fait un excellent travail, mais en plus il explique pourquoi telle chose est meilleure qu'une autre. De plus, il parle un anglais parfait, donc communication impeccable. Allez-y les yeux fermés et profitez 🙂

google review
Hair Salon 712 is the best place for balayage color in Tokyo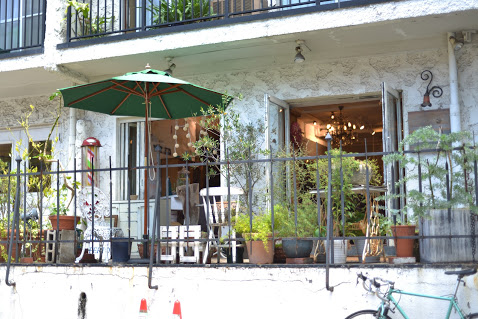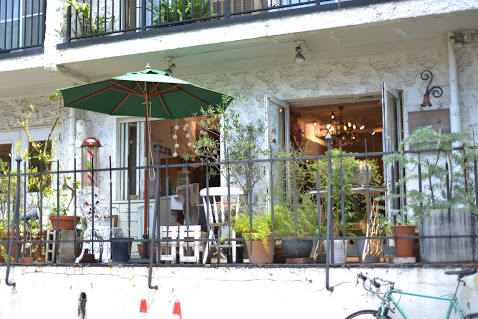 When a foreigner looking for a good hair salon you need to work with a hairstylist who can understand English and experience working on Asian hair and caucasian hair.
These are the most important things to get a nice balayage highlight.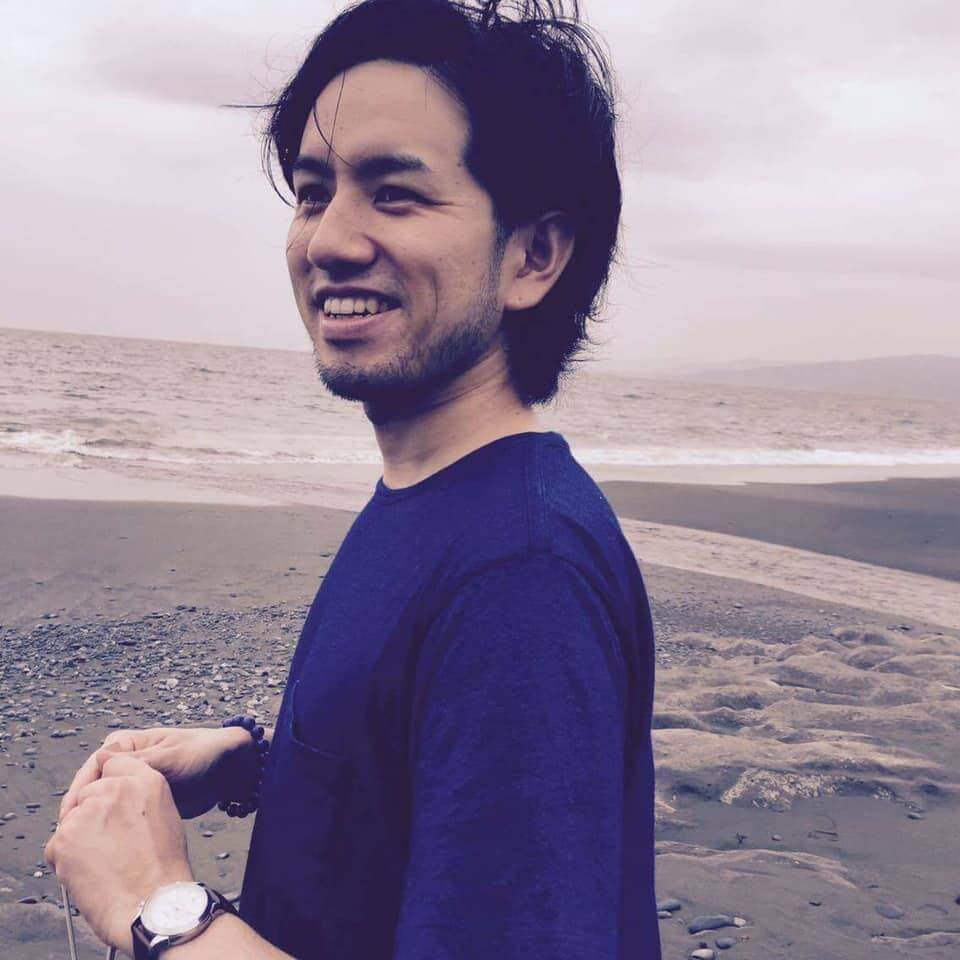 Stylist Yuki is one of the top hairstylists in Tokyo
He speaks fluent English, Italian and Japanese. He used to work in Italy before and experience with caucasian hair so that he is strong with it.
Besides, he trained Vidal Sassoon in London and knows how to cut from them.
His 90% of customers are especially caucasian hair.
All of his customers believe in his hair service so they always smile and happy after the finish color.
If you really want to get a nice balayage highlight please come to Hair salon 712 and get it done by Stylist Yuki