Balayage highlights before and after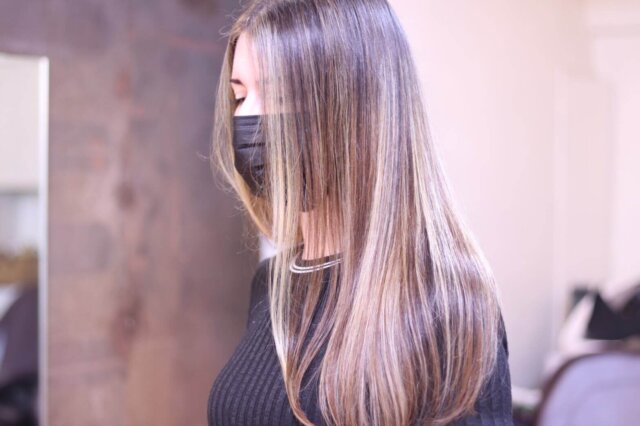 At Hair salon 712, we have many foreign customers who book us for balayage highlights.
Balayage highlights are a very effective color technique to change the look and feel of your hair.
You can enjoy different hair color designs by adding color and highlights according to the season.
For those of you who are thinking about getting balayage highlights, I would like to share with you some before and after photos of customers who visited Hair salon 712.
7 Before and After Balayage Highlights
There are various conditions that differ from customer to customers, such as hair texture, hair condition, and previous color history.
In order to achieve the ideal hairstyle that such customers want, we provide thorough counseling and a design that is to each customer's liking.
Gold blonde × balayage highlights
This customer has already had highlights done before.
Last time, she had a contrasting hair color with a few highlights, but this time, she decided to go for a brighter design for the summer.
This time, we increased the amount of highlights from the middle to the ends of the hair.
The roots of the hair are left darker, while the overall atmosphere is brightened.
The customer's skin color looks beautiful and the atmosphere of the hair has changed dramatically.
White blonde × balayage highlights
This customer still has highlights that were done on the ends of her hair a long time ago, but the color has faded and there are no highlights on the roots or in the middle of the hair.
There is no movement in her hair, and it looks as if she hasn't taken care of her hair.
Here is the finished product.
Lighter highlights with ash tones are applied from the roots to the ends of the hair.
The thickness of the highlights is adjusted to create a crisp color design.
It's as if the hair has been reborn.
Each strand of hair has a sense of movement, which makes it easy to style.
Ash blonde ×balayage highlights
This customer has no previous color history.
She came to us because she liked the balayage highlights she saw at our salon.
Her hair was originally dark, so we colored it so that it would be easy to maintain by herself.
Instead of dyeing the entire hair, highlights are added to facilitate movement.
This balayage gives a sense of bunchiness and can be enjoyed on straight hair or curly hair.
Light brown × balayage highlights
This customer has had highlights done before, but they were unbalanced and failed.
This time, we tried to make the balance between the highlights and her natural hair color a little more blended.
The finished product is brighter and colored so that the streaks of highlights can be seen.
Compared to the previous before picture, we adjusted the brightness of the color so that you can feel the color of the balayage.
Warm brown ×balayage highlights
In this customer's case, the color of the highlights we put in last time has become muddy, and there is a difference in brightness between her hair and her natural hair.
We do not recommend adding bright highlights to dark base hair because it does not look natural.
What do you think?
I think it looks beautiful because the base color is brightened and the highlights are blended in.
This hair design is more suitable for the customer, right?
For balayage highlights, the balance with the base color is very important.
Gold beige ×balayage highlights
This customer used to have a normal brown color until last time.
This time, she wanted to do a brighter hair color design like balayage.
Here's the finished looking.
The base is soft and light, and the highlights are perfectly balanced to create a three-dimensional look.
The result is a more mature and elegant look.
Platinum blonde ×balayage highlights
This is a customer who frequently has highlights done.
This time, in addition to retouching the roots, we lightened the color a little more.
When summer comes, everyone wants to lighten their hair.
The finished product is adjusted to blonde hair that looks whiter and has a strong bunching effect.
Because of the short length of the hair, it is also important to leave more dark areas near the roots.
This way, the roots will not be bothered when they grow out.
Combination of Balayage and Olaplex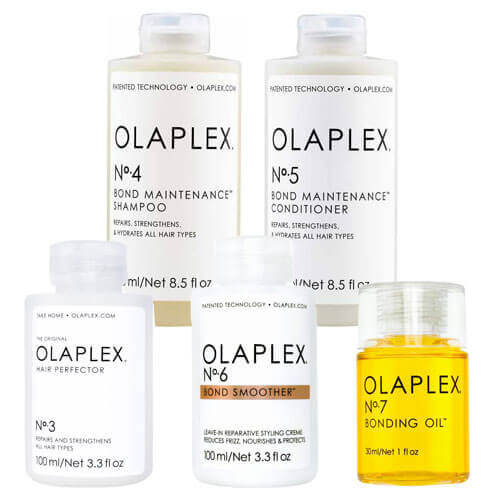 Most of the customers who come to Hair Salon 712 use balayage highlights and Olaplex treatment at the same time.
Even if balayage highlights are repeated, the power of Olaplex treatment significantly reduces damage to the hair.
It's a must-have treatment for people who want to have brighter colors.
Balayage Highlight Specialist in Tokyo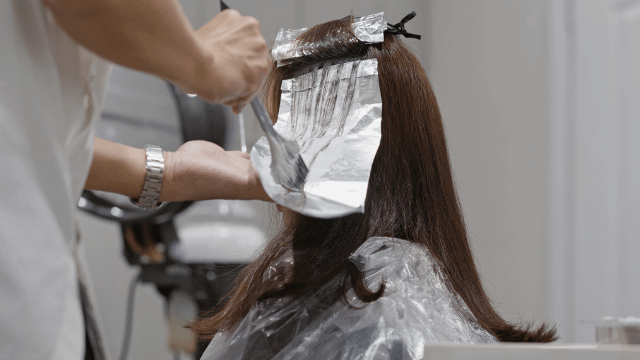 It is very difficult for foreigners living in Japan to find their favorite hair salon.
At Hair salon 712, our hair stylists understand the hair texture of customers from all over the world and provide hair services that will suit you.
Please come and visit us.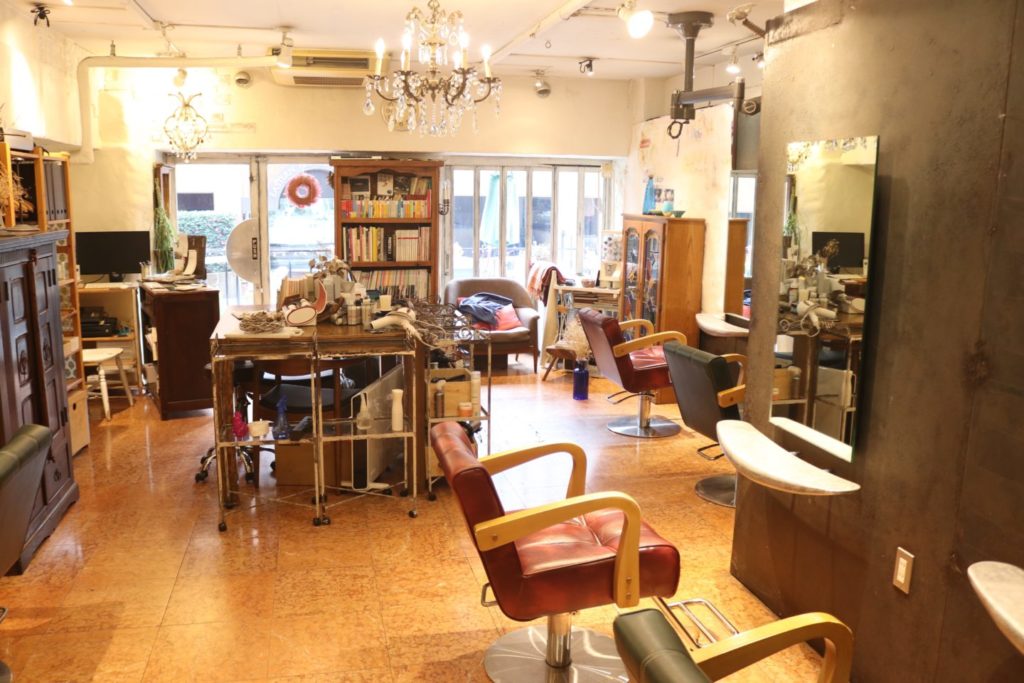 The salon is located in Daikanyama, known as the Brooklyn of Tokyo.
There are many fashionable stores such as cafes, clothes, sundries, and restaurants, so please visit while you are shopping